July 2021 newsletter
Sign up for our newsletter
Every two months, we send the ALMA Scorecard Hub newsletter. Sign up to receive all future Scorecard Hub newsletters in your inbox.
Register for our upcoming webinar on End Malaria Councils
We are delighted to be joined by the Bill & Melinda Gates Foundation to host a virtual event highlighting the incredible progress made by African countries in mobilising domestic resources using End Malaria Councils and Funds.
Join us for the virtual event on 13 July 2021
Seattle: 9am (PDT)
London: 5pm (BST)
East Africa Time: 7pm
This webinar will introduce End Malaria Councils and Funds and will showcase case studies highlighting successes and best practices and how partners can contribute to these efforts.
The webinar is being jointly hosted by the Bill & Melinda Gates Foundation and the African Leaders Malaria Alliance (ALMA).
How countries are using nutrition scorecards to drive multisectoral action
A recent review published by the ALMA Scorecard Hub looks at how nutrition scorecards are used across Africa to drive action towards the attainment of continental and country nutrition commitments.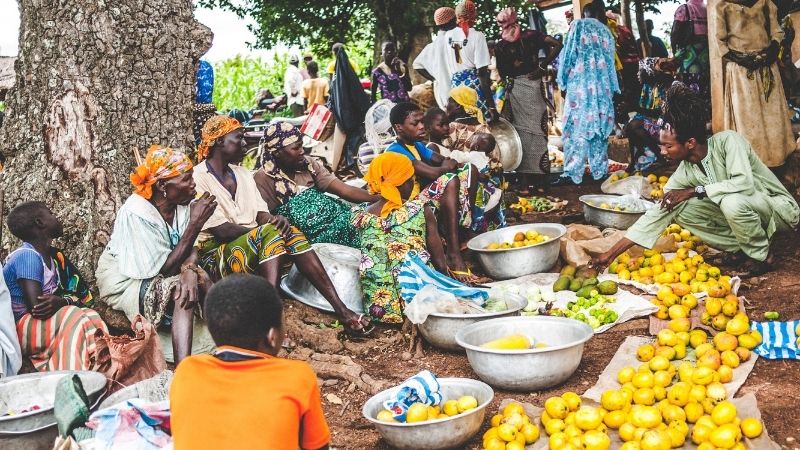 At the country level, it has allowed countries to improve the treatment of severe malnutrition by identifying where there was stockout of nutrition commodities and by training community health workers on how to support mothers on infant feeding. It has also been used at the continental level by the African Development Bank to hold African Head of State and Government accountable for nutrition commitments.
How the Rwanda RMNCAH scorecard tool is helping the country improve maternal and child health
Rwanda has made significant progress in reducing child and maternal mortality and the government has made the improvement of reproductive, maternal, newborn, child and adolescent health (RMNCAH) a key priority. In order to keep track of progress and institutionalise accountability, the government has introduced the RMNCAH scorecard and decentralised the tool in 30 priority districts for better decision-making grounded in data. Recently cited in the national strategic plan as the main tool for monitoring and evaluation, the scorecard also counts on high-level engagement, with the Minister of Health accessing scorecards directly on DHIS2 – their health management information system.
Launch of budgetary courses by our partners at MEI
Our valued partners, the University of California, San Francisco's Malaria Elimination Initiative (MEI) and the Centre for Economic Governance and Accountability in Africa (CEGAA) have released a new online training series that strengthens budget management and advocacy skills among country-level malaria leaders in order to improve domestic financing and a sustainable malaria response.
The training series (available in English, with French subtitles) is a 3-hour video learning series. It provides foundational knowledge on health financing and economics, practical skills to analyse and develop budgets, and tactics to influence decision-makers. It also offers practical exercises such as how to perform a budget analysis, and tools including a budget analysis template.
Malawi malaria scorecard launched by HE President Lazarus Chakwera
The Malawi scorecard management tool was officially launched last week by His Excellency President Lazarus Chakwera. Introduced during the official launch of the 'Zero Malaria Starts with Me' campaign at Liwonde in Machinga District, the Head of State of Malawi made a call to partners, the private sector, traditional leaders, religious leaders and communities at large to support the government in ending malaria by 2030. He also thanked ALMA for supporting the country in developing the malaria scorecard, an essential management tool to track progress.
Scorecard Web Platform tip of the month
For administrators, do you remember how to add accounts on the Scorecard Web Platform? It only takes a few minutes, and you can create accounts for users, viewers and administrators.
Scorecard postings
The ALMA Scorecard Hub is the only platform with a public directory of scorecards shared by African countries. 9 countries have already shared their scorecard management tools on the hub – with over 100 scorecards on the site.
View the latest scorecard data
Online courses
Have you checked out our online courses? We have courses on:
Sign up for our newsletter
Every two months, we send the ALMA Scorecard Hub newsletter. Sign up to receive all future Scorecard Hub newsletters in your inbox.
Sign up for our email newsletter