Malawi malaria scorecard launched by HE President Lazarus Chakwera
The Malawi malaria scorecard management tool was officially launched last week (Tuesday, 22 June 2021) by His Excellency President Lazarus Chakwera.
Introduced during the official launch of the 'Zero Malaria Starts with Me' campaign at Liwonde in Machinga District, the Head of State of Malawi made a call to partners, the private sector, traditional leaders, religious leaders and communities at large to support government in ending malaria by 2030. He also thanked ALMA for supporting the country in developing the malaria scorecard, an essential management tool to track progress.
HE President Chakwera said malaria has affected thousands of pregnant women and children in the country to the extent that over 2,000 people die every year, "Malaria kills six people every day, as such, we need collaboration so that we achieve a zero malaria nation.
"Malaria has put pressure on our health facilities and health workers. Once we defeat malaria, our health workers will have 40% less work and the money that is allocated to malaria will be allocated to other development activities," he said.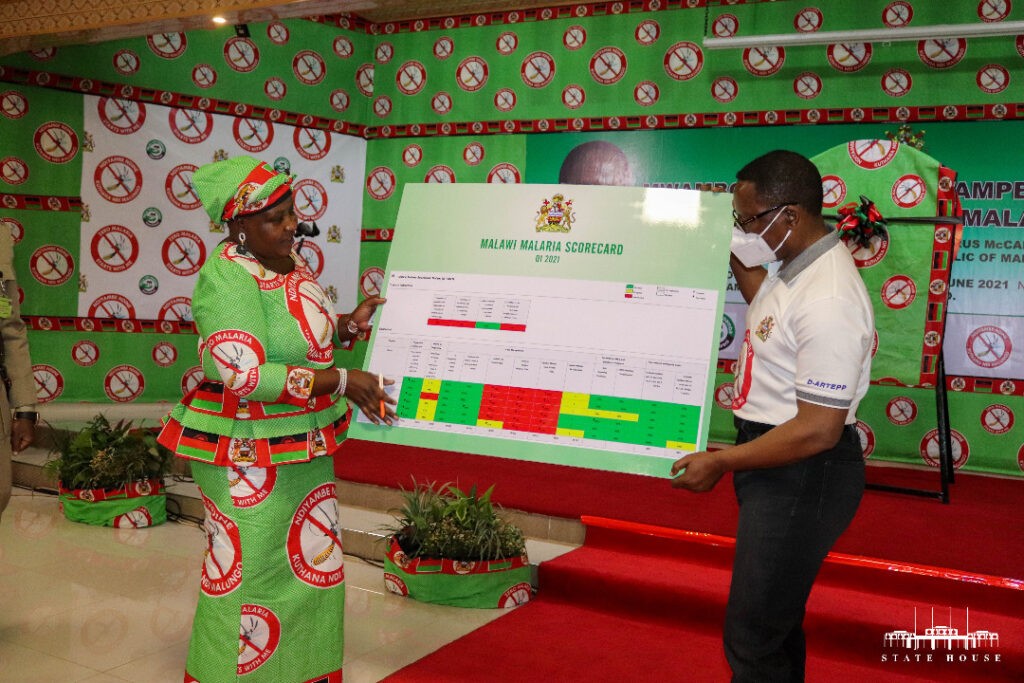 In her speech, the Honourable Minister of Health, Khumbize Kandodo Chiponda said despite the country being affected by COVID-19, her ministry was still fighting to reduce other diseases so that Malawians should remain healthy.
She said the launch of the malaria campaign was a clear indication of the government's committment to ending malaria by 2030 as agreed by African leaders – that all African countries should eliminate malaria by 2030.
The malaria scorecard management tool will allow government and partners to track progress and quickly identify bottlenecks.
Sign up for our email newsletter