November 2021 newsletter
Sign up for our newsletter
Every two months, we send the ALMA Scorecard Hub newsletter. Sign up to receive all future Scorecard Hub newsletters in your inbox.
Welcome to our Africa Youth Month special edition of the ALMA Scorecard Hub Newsletter
As part of the events organised for Africa Youth Month, we are celebrating our young malaria champions in this special edition of our Hub newsletter.
Over 500 young people from across Africa attend youth training organised by the ALMA Scorecard Hub
Young people from across Africa participated in a 3-day training workshop held from 15 to 17 November. The workshops, one in French and one in English, were organised for youth malaria champions from across Africa.
Participants learned about:
creative campaigning and advocacy
how to use health communication for impact
how to use their existing leadership positions to advocate for malaria elimination and the expansion of universal health coverage while mobilising collective youth-driven solutions, towards ending malaria
how to use malaria data through scorecards to drive action, accountability and advocacy
Did you miss the training? You can still take the course on the Scorecard Hub. If you complete the online course, you will also receive a certificate.
Voices from our malaria youth champions
We have asked our malaria youth champions about why they get involved in fighting malaria and what they do in their community.
In my country, I mobilise community peer-to-peer support groups and focus group discussions. I engage adolescents on how best we can tackle malaria. Nothing without us is for us, it is important that youth are engaged in the fight against malaria so that no one is left behind.

Nwangwu Eudora Ogechukwu, 25 years old, pharmacist from Nigeria
Africa's youth population is over 60%. They can therefore be mobilisers in early malaria education that can help in amplifying the success of malaria elimination and control programmes. At a personal level, I am involved in advocating for better nutrition for children under 5 years old so that they can stand malaria drugs when used.

Aisha Msantu, 25 years old, Petroleum and Gas Engineer and Executive Director at Glaring Future Foundation (GFF), Tanzania
Youth need to be engaged in the fight against malaria because they constitute the majority of the African population and can help in pushing for better health for all, defining the future towards the Africa We Want; 'Agenda 2063'. I am already engaged in the community where I encourage the use of insecticide-treated bed nets, help with access to drug therapies and advocate for use of insect repellents.

Tanaka Admire Ndongera, 22 years old, works in peace and governance in Zimbabwe
I lead awareness activities for the benefit of vulnerable segments of society, carry out sanitation activities and rid stagnant water around homes. It is important that young people get involved because many of them are unaware of the link between mosquitoes and malaria, which is one of the leading causes of death in Africa.

Siri Mawamoussé Marlène, 21 years old, student in Burkina Faso
Malaria has been an old age menace especially on our continent and it's necessary that we involve all stakeholders and intensify efforts to eradicate it and sustain our progress. We will be doing a great disservice to the future if we don't involve the largest age bracket – young people. Having the opportunity to constantly be on national radio, I regularly sensitise listeners on malaria prevention. I sometimes volunteer for net distribution drives and community outreaches in rural areas too.

Michael Tetteh Doku, 22 years old, Social Media Executive, Ghana
Young people are one of the cornerstones in the fight against malaria, especially for raising awareness, and enhancing prevention and advocacy. They must be present at the decision-making stage to change the situation and bring a new breath of fresh air to the fight against this disease. I am involved in advocacy, strategic communication and capacity building of local malaria control organisations.

Zeinabou Idé, 29 years old, Program Officer at Impact Santé Afrique, Nigerian based in Cameroon
President Kenyatta's commitment to empower youth to end malaria on the continent
His Excellency, Uhuru Kenyatta, President of the Republic of Kenya, made engaging young people in the fight against malaria a key part of his legacy agenda as Chair of ALMA. This commitment supports the African Union's (AU) efforts to encourage youth leadership through the African Youth Charter and the AU Roadmap on Harnessing the Demographic Dividend Through Investments in Youth.

As part of His Excellency's legacy agenda for his two-year term as ALMA Chair, President Kenyatta aims to:
create a Youth Advisory Council to guide ALMA on how to ensure youth participation in advocacy for malaria at continental, regional and country levels, support country youth armies' activities in promoting existing youth initiatives and mainstreaming malaria.
create malaria youth armies in each country to help eliminate malaria and make progress towards universal health coverage
work with youth leaders across the African continent to champion youth engagement and resource commitments for malaria elimination
Read about ALMA's Youth Strategy for 2020 to 2030
About the ALMA Youth Advisory Council
The ALMA Youth Advisory Council provides a voice to young people, in line with the ALMA chair's vision to increase youth participation. The council provides ALMA with strategic guidance on engaging young people in the fight against malaria and the movement for universal health coverage.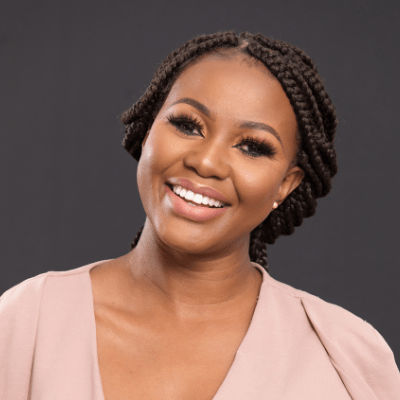 Interview of the month
This month, we are interviewing one of the members of the ALMA Youth Advisory Council, Helena Ngaifiwa. Helena is a Break Free Youth Ambassador at the Office of the First Lady of the Republic of Namibia. In this role, she implements projects and creates public awareness on initiatives.
What is the role of the ALMA Youth Advisory Council?
In line with H.E. President Uhuru Kenyatta's vision to establish an ALMA Malaria Youth Army to increase participation of youth and harness Africa's demographic dividend in the fight against malaria, ALMA established a Youth Advisory Council that will provide strategic guidance to malaria youth army activities.
The advisory council advises ALMA on how to ensure youth participation in advocacy for malaria at continental, regional and country levels, and support country youth armies' activities in promoting existing youth initiatives and in mainstreaming malaria.
How does malaria affect young people?
Millions of young people have and are still dying from malaria. There is a limited understanding of the weight as well as how deep malaria cuts and affects people – especially amongst young people in Africa. We (young people) are the future leaders and having to live constantly fighting is very unproductive and will result in poor social culture in economic context.
Living with malaria means you will constantly be absent from work, it means you will be absent in development of self growth. This even affects the education system and development of our country more than we think. Unproductive youth is a danger to the functionality of a country's economy.
We need to introspect deeply to understand why, after so many years, we are still failing to win this fight that has and is still taking so many lives.
What can young people do to help fight malaria?
We have seen over the past years, and more so during COVID, how young people have the potential to influence and reach people through communication especially through social media. Young people are passion-driven and passionate about change. In all message-driven campaigns we see young people being in the forefront.
Young people are extremely vocal and innovative when it comes to advocacy. I constantly echo that young people will be the best people. Other young people will listen too, seeing that we have a high number of youth in Africa.
I feel young people play a very predominant role in the fight for change and malaria is one of those fights. As community leaders, we must better equip our young people to go out and create awareness about malaria and encourage the spirit of Ubuntu in this fight.
How can young people join the youth armies?
Young people can join country youth armies by getting connected to country-level youth army leads or regional leads.
Did you know?
A recent survey found that 9 in 10 African youths want to take personal action in the fight against malaria, with almost two-thirds believing the disease can be eliminated in their lifetimes.
Learn about how you can get involved.
Join Zero Malaria's Draw The Line Against Malaria movement to end this killer disease within a generation

The campaign is led by some of Africa's biggest changemakers including malaria youth champions and superstars like the world's fastest marathon runner, Eliud Kipchoge. #DrawTheLine is celebrating the art, music, culture and energy bursting from our continent.
Using the universal visual language made of lines – known as the Muundo – the world is drawing the line against malaria. You too can use the Muundo to add a unique piece of art to the globally crowd-sourced mural – collectively calling on world leaders to take action to end malaria.
Want to be involved?
Sign up for our newsletter
Every two months, we send the ALMA Scorecard Hub newsletter. Sign up to receive all future Scorecard Hub newsletters in your inbox.
Sign up for our email newsletter