Introduction to the ALMA Joyce Kafanabo Awards for Excellence and Innovation
His Excellency Umaro Sissoco Embaló, President of the Republic of Guinea-Bissau and chair of ALMA, launched the ALMA Joyce Kafanabo Awards for Excellence and Innovation on the side lines of the AU Summit in February 2023.
Best malaria scorecard tool
Best RMNCAH (reproductive, maternal, newborn, child and adolescent health) scorecard tool
Best NTD (neglected tropical diseases) scorecard tool
Best community scorecard tool
Best institutionalisation of scorecard tools across malaria and RMNCAH
Best innovative use of scorecard tools
Honouring Joyce Kafanabo's legacy
These awards are named after Joyce Kafanabo, a founding member and senior director at ALMA, who tragically passed away in 2021. These awards honour Joyce's incredible contributions to the diplomatic service and the fight against malaria.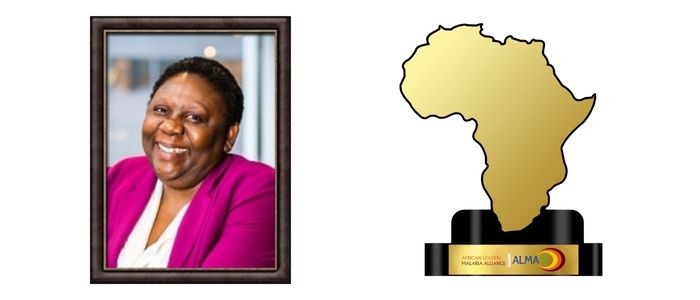 Celebrating scorecard excellence and innovation
The awards celebrate countries that have made the most progress on digitalisation, and the strengthening of country scorecard management tools through:
public sharing of the scorecard
capacity building at sub-national level to enhance data-driven decision making
use of the tool with the community to empower all citizens to improve health services and outcomes
Independent awards committee and Scorecard Maturity assessments
We established an independent awards committee for the awards, and they helped to choose the award categories, assess the countries' progress, and select the successful countries. To help the awards committee, we assessed each country using the Scorecard Maturity assessment tool which helps identify where a country scorecard is performing well and where it needs further improvement.
Countries can use the Scorecard Maturity self-assessment tool to improve their scorecards and increase the chance of winning future scorecard awards.